Introducing
Andrea Vecchio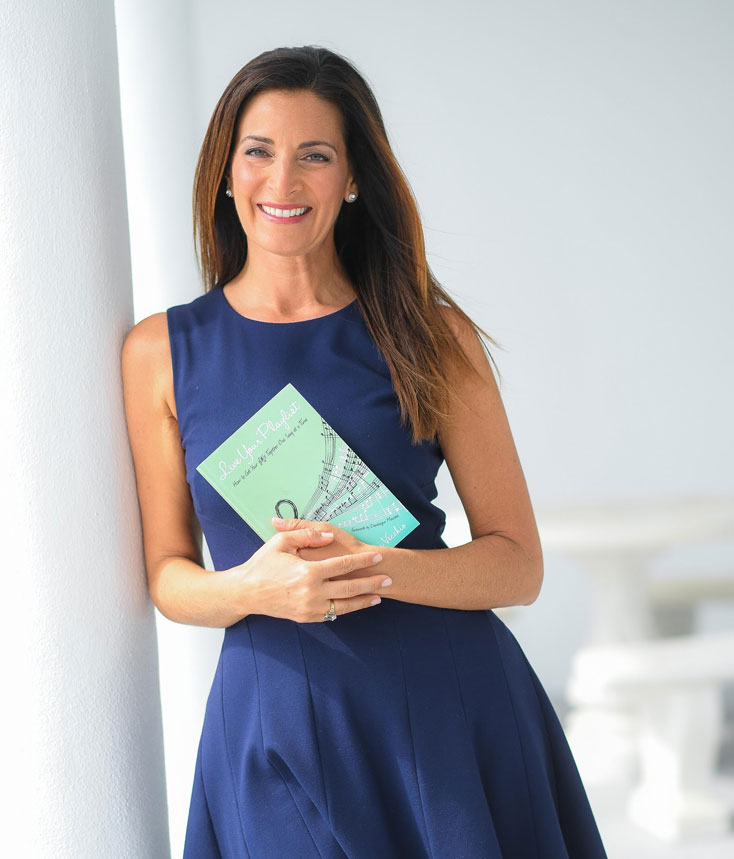 ANDREA VECCHIO
Author, Speaker, Emmy® Award-Nominated Journalist
Andrea Vecchio is an entrepreneur, published author, TEDx speaker, Emmy® nominated journalist, interviewer, storyteller, and life communicator. Andrea spent almost 20 years of her career as a television broadcaster; working at the ABC and NBC affiliates in Cleveland, Ohio. During this time, Andrea had the opportunity to travel the world, interviewing many of Hollywood's elite; including Tom Hanks, Julia Roberts, Denzel Washington, Russell Crowe, George Clooney, Jennifer Aniston, Reese Witherspoon, Gwyneth Paltrow, Robert Downey Jr., Robert DeNiro, Anthony Hopkins, Meryl Streep, Robin Williams, Scarlett Johansson, Matt Damon, and more!
PRODUCTION COMPANY
Pisces Rising Media
Let's tell your story. Andrea's full-service media production company puts your story at the forefront.
CORPORATE SERVICES
Professional Interviewer
An Emmy-nominated reporter, Andrea can advance your company's story through engaging interviews.
EVENT & AUDIENCE
Professional Speaker
Andrea leverages soulful, honest storytelling to communicate genuine ideas to elevate the human spirit.
EXECUTIVE SERVICES
Public Speaker Coaching
Andrea coaches executives and entrepreneurs to enhance speaking skills for higher levels of engagement.
Production Company
Pisces Rising Media
Founded by Andrea, Pisces Rising Media is a full-service content production company that uses modern and high tech equipment to create videos that tell your story in an innovative, entertaining, and visually-appealing format.
CORPORATE SERVICES
Interviewer
From her work as an Emmy-nominated reporter, to her interviews with Academy Award winners and Hollywood A-listers, to her incredibly popular Driving Cleveland show series, Andrea is proven to be one of the best interviewers in the market. Andrea can help you advance your company's message by leveraging her interviewing, writing, and marketing skills to create customer engaging content. See how Andrea can bring a fresh marketing approach to your brand.
ANDREA VECCHIO: IMPACTING LIVES
Professional Speaker
When she speaks to an audience, Andrea Vecchio uses soulful and honest storytelling to communicate ideas that elevate, impact, and bring value to people's lives! Andrea believes in the power of human connection, and that's exactly what she does on stage or via web conferences — she CONNECTS with people. Her end goal is to inspire you to take action and create a more meaningful and purposeful life. Whether you're moved to tears or energized to your core, Andrea will leave you feeling ready to make powerful shifts in your personal and professional life.
ANDREA VECCHIO: SPEAKING SERVICES
Executive Speaker Coach
Do you want to become a more dynamic speaker? Andrea Vecchio is in high-demand to deliver powerful messages to businesses, conferences, and universities across the country. If you're an executive, CEO, or anyone looking to take your presentation and speaking skills to a higher level of engagement and deliver a memorable message to your audience, Andrea will work with you one-on-one for an Executive Speaker Coach Experience.
A GLOBAL PORTFOLIO
Andrea's Work
TEDx Conference, corporate events, journalism, storytelling, Driving Cleveland, and celebrity interviews with everyone from Denzel Washington to Robin Williams— see much more of Andrea's portfolio of work inside the site.
TESTIMONIALS
What influencers are saying about Andrea . . .
"Andrea's expertise in creating engaging video content and marketing production was instrumental in adding value to the experience that we deliver to our customers. We aim to create a culture where we go above and beyond for our clients. Andrea went above and beyond with the value that she delivered to us."
"I truly love Live Your Playlist! It is so well written and motivating! Having been raised by strong parents and then marrying a wonderfully strong woman, I feel this book has the tools to empower its readers to attain their goals and strive for the level of success they desire."
"Andrea has such a unique perspective on the world…no matter the medium, she projects a fresh voice that cuts through the clutter with a real-world directness that makes her so relatable…and I must say, very entertaining. A fantastic mix of wit, warmth, charm and smarts, she had me from the first moment we met, and I've been a fan ever since!"
"Andrea's story is a journey toward self-empowerment and healing. Live Your Playlist is funny, revealing, and poignant. Her writing style is distinctive, her words are witty, and I believe in her heartfelt message."
"Andrea's "Playlist" is music to my ears!  I have trudged through this business-of-show myself and I know that, at times, it can be as disenchanting as it is empowering to us girls.  No matter what genre of shit life throws at you, she shows you the path to help you boogie your way out of it.  Andrea polishes her vulnerability like a pair of red patent leather dancing shoes so that we, her new friends, can find our own groove.  I am proud to call her my DJ!"
"Andrea is a blast to watch on TV! Always fun and engaging with her guests and a very cool person to boot!"
ANDREA VECCHIO
Life & Lifestyle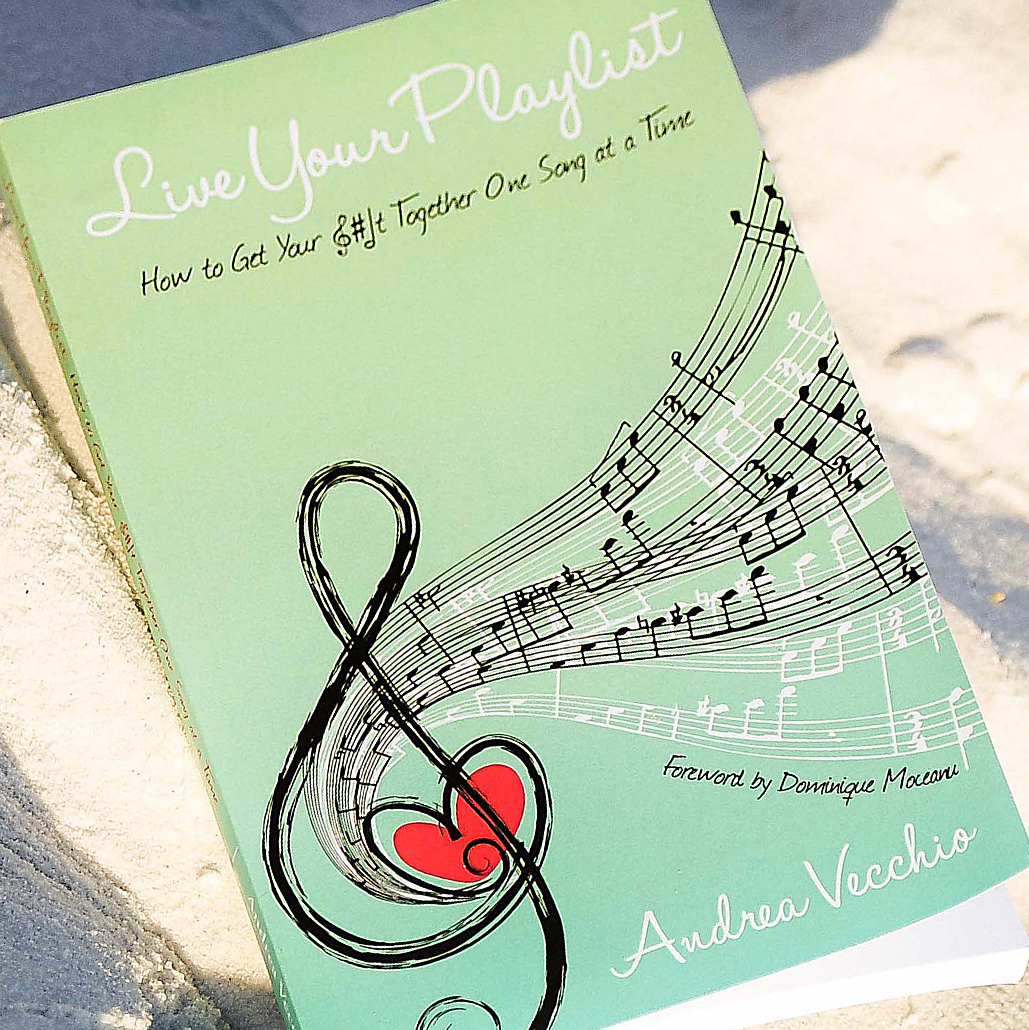 LIVE YOUR PLAYLIST
Andrea's Book
Through personal stories and challenging life lessons, Live Your Playlist navigates the reader through setbacks like job loss, breakups, and health scares while reminding us all that we can bounce back with a little help from our favorite playlists! Paperback & Kindle versions available, profits benefit Seeds of Literacy.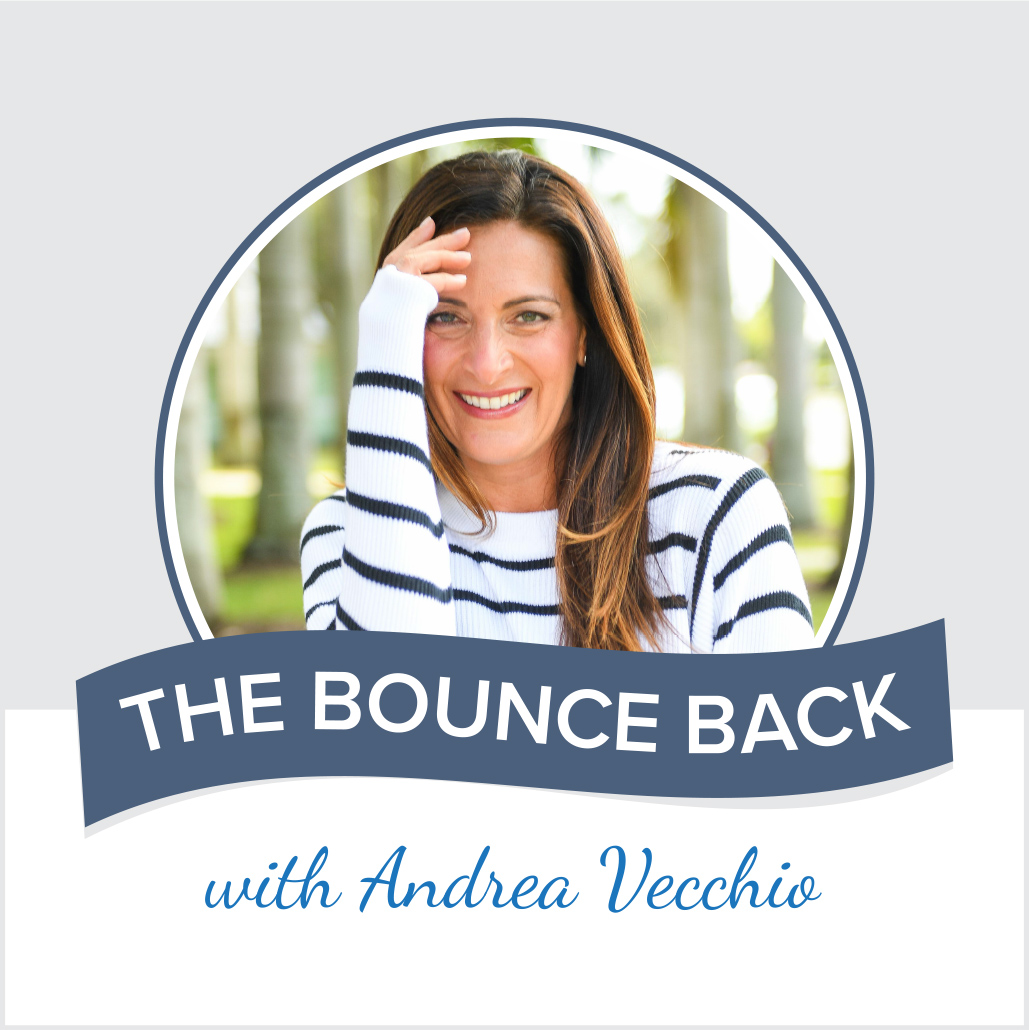 THE BOUNCE BACK
Andrea's Podcast
The Bounce Back podcast features conversations with people who have overcome major challenges, or have insight on how to "bounce back" after a setback. These inspirational people share their greatest life lessons with honesty, humility, authenticity, vulnerability and real emotion. Available on iTunes and Spotify.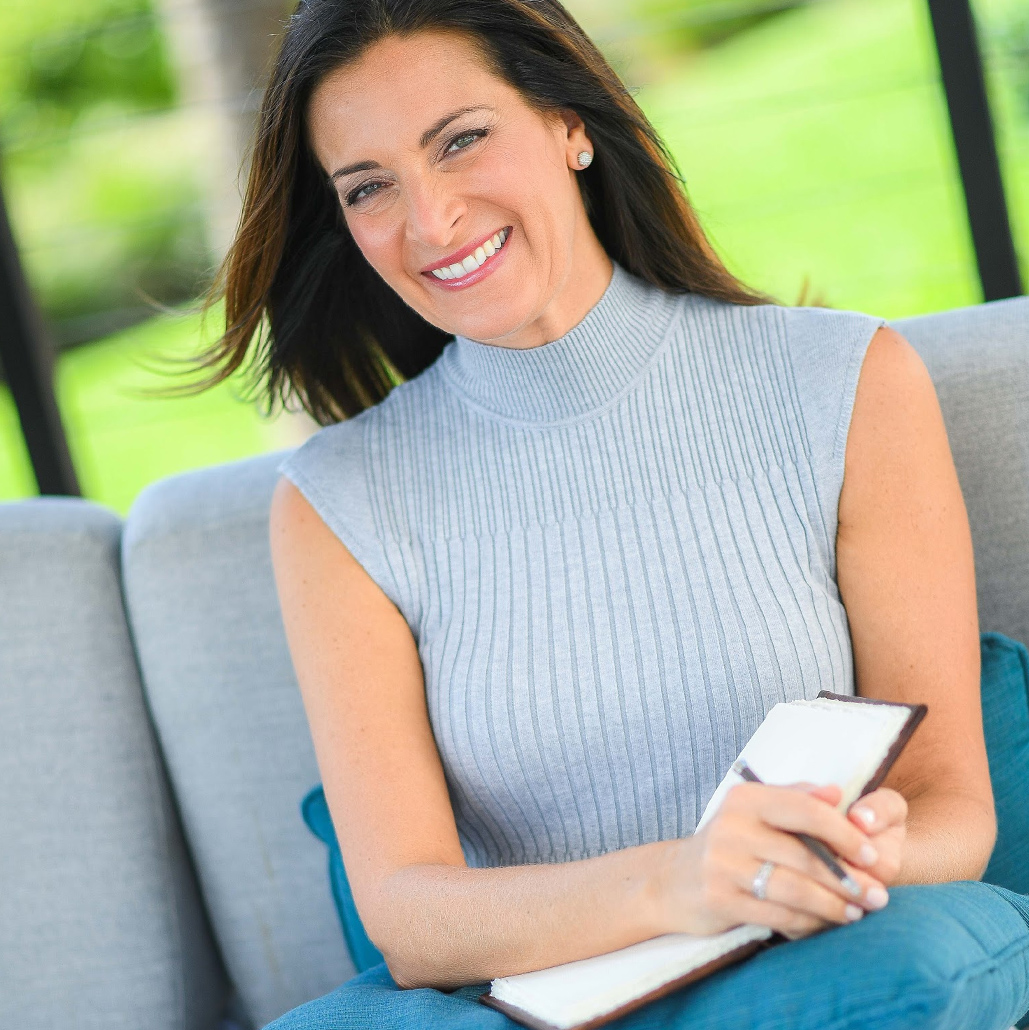 FOLLOW HER STORIES
Andrea's Blog
Andrea loves sharing poignant stories and diving into the human experience. Written in the same spirit as her book – to make you laugh, challenge your way of thinking, and inspire you to take action to improve your life- this isn't your typical "How To" blog, rather a collection of stories with a "life takeaway" at the end.
DRIVE YOUR BRAND FORWARD
Let's Talk!